You can make a roof more leakproof at three stages in the life of your home. The first opportunity comes when designing and building a new house. Later, roof replacement and then the maintenance in-between replacements offer two more chances to enhance leak resistance.
Let's start with three ways to design-in better water resistance for the roof of a new home:
• Simple roof shape - A roof like the one shown below is visually appealing, but the complexity creates roof intersections and roof-to-wall junctures that make it more prone to leakage.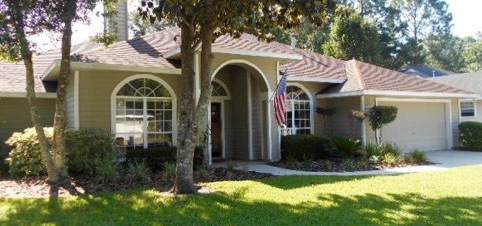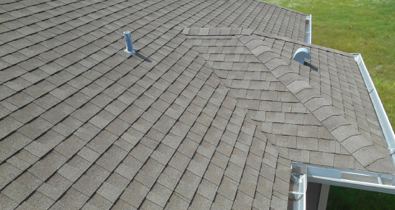 A gable or hip roof over a rectangular footprint will be the most trouble-free, but lacks the curb appeal that many homeowners desire. So we recommend trying to get the desired architectural effect with the minimum of roof complexity.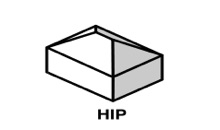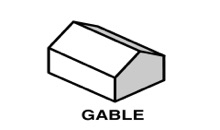 • Minimize roof penetrations - Each thing that pokes through the roof surface, such as a skylight, plumbing vent pipe, or gas appliance flue increases the likelihood of water leaks due to failed flashings, sealants and gaskets. Here's several ways to minimize roof penetrations:
1)A minimum of one plumbing vent through the roof is required by the building code, but you reduce or eliminate the number of additional plumbing vent pipes through the roof by using air admittance valves (AAVs) and consolidating vent stacks below the roof where possible. See our blog post "What is an auto vent, air admittance valve, or check vent?" to learn more.
2)Exhaust fans can terminate through walls instead of the roof.
3)High-efficiency gas appliances can be vented through a sidewall
4)Choosing electric appliances for HVAC and water heater eliminates the flues required for natural or LP-gas units.
• Install a premium underlayment - The underlayment is a secondary layer of water resistant material attached to the sheathing before the roof is installed. It is commonly a 15-lb. or 30-lb. asphalt felt paper that is laid in downlapped strips. But the new synthetic underlayments, which are manufactured from polypropylene and polyethylene, are sturdier and more tear-resistant. Popular brands include RhinoRoof®, Grace Tri-Flex®, and Titanium UDL30®. To find out more, go to our blog post "What is the difference between roofing felt and synthetic underlayment?"
An even higher level of premium underlayment is a self-adhesive bituminous membrane that is also self-sealing for small punctures. If your roofer installs this material, you will get a discount on the windstorm portion of your homeowner's insurance in Florida. Grace Ice and Water Shield® is a popular brand.
Roof replacement is the next opportunity to improve your roof's water resistance. If the old roof is 3-tab shingle, you can upgrade to heavier-weight architectural shingle, and there are hail-resistant shingles on the market that offer improved impact resistance. Moving up to a metal or tile roof will provide a longer lasting surface.
Be sure that your roofer replaces all the flashings along with the roof material. We have seen several budget roof jobs recently where the more difficult-to-replace flashings around the fireplace and roof-to-wall junctures were left in place and the new roof installed over them. Unfortunately, a new roof that starts its life with 25-year old flashings is likely to have flashing problems long before the roof itself deteriorates.
Examining your roof and doing minor maintenance regularly is another way to prevent leaks or catch and repair them before that do much damage. See our blog post "How can I make my roof last longer?" for tips on roof maintenance, and visit our other blog post "How can I tell if the house needs a new roof? for ways to visually evaluate the condition of your roof.
Check out our review page     Email SouthCarolinaHomeInspections@hotmail.com